Langer Road, The old main road to the docks, cuts through this, although hardly anyone ever uses it anymore. The port of Felixstowe main road bypasses the town now, and this area slumbers in a way that reminds me more of the north of England than anywhere else.

On Langer Road, beside the school, we find St Edmund. This little patch of land was within and owned by the parish of St John the Baptist, and was intended for a parish hall, down here where many of the parishioners lived. However, in 1923, it was decided to build a daughter church instead.

Mortlock suggests that the actual design of the hall was adapted, to turn it into a church, but I do not think that this can be right. This is quite an elaborate little building, and it is hard to see that it was ever intended as anything other than a church.

There are fine details in the stonework, elaborate stained glass windows, and high, transept-like window alcoves. Curiously, the church is orientated towards the west.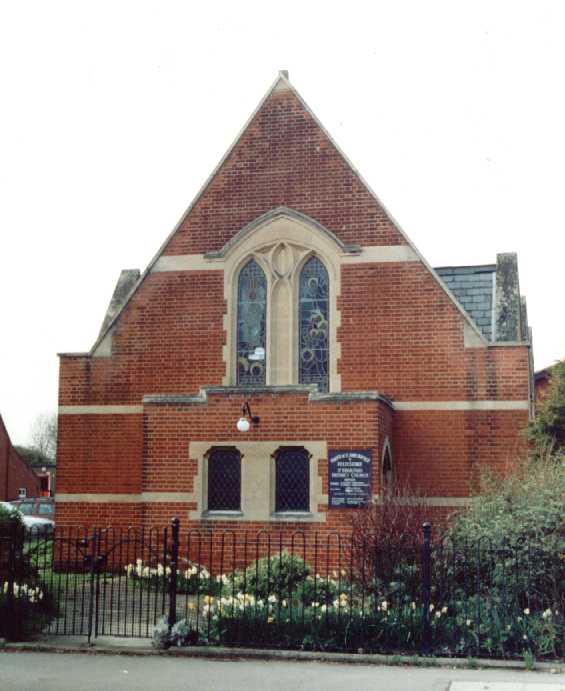 St Edmund sits, peaceably enough, in west Felixstowe. This is the east end - the holy end is in the west.