Hover to read captions, click to see enlarged images: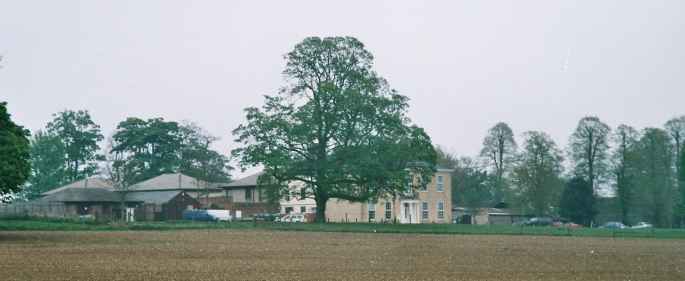 John Blatchly tells us that this church was a chapel served by five secular Priests from Bury Abbey. In the 1975 supplement to Cautley, he wonders if it is the second Palgrave church mentioned at Domesday.
Nothing remains of it today. It fell into disuse, and was almost certainly demolished, just after the Reformation. The Suffolk antiquary Thomas Martin was born in Palgrave, and Blatchly says that he found the north and south walls of the nave were still pretty entire in 1721. From his description, it must have been to the north of the Palgrave to Wortham road, beyond the building pictured above. The road bends suddenly here, and on the corner is this house called St John.
Incidentally, we are on the Wortham parish boundary here, and this church is quite probably the second Wortham church mentioned in Domesday.
St John the Baptist, Palgrave, was just to the west of the village, on the road to Wortham.
Amazon commission helps cover the running costs of this site